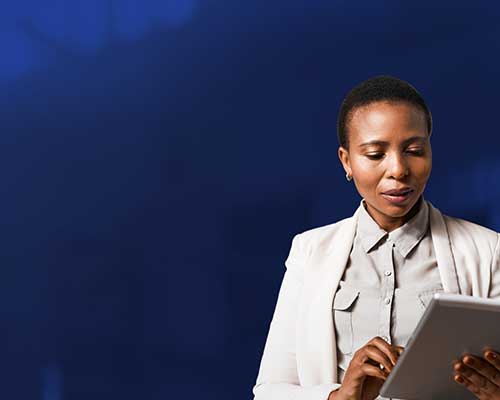 PrimePay is the RAVE customised payment gateway by Flutterwave that allows merchants receive seamless payments from their customers using various payment options including cards, bank transfer, Unstructured Supplementary Service Data (USSD), Quick Response (QR) Code, and Mobile wallets. The payment gateway is integrated into a merchant's existing website and their customers can complete transactions using any of the online payment options enabled.
Some of the benefits
Fast
Faster payment option as link can be shared via email, text, social media etc.
Secure
Customer payment details are secured.
Free
Free merchant sign-up
Easy
Ease of Onboarding. No website integration is required
Free merchant sign-up
Faster payment option as the link can be shared via email, text, social media, etc
No website integration is required
Customer payment details are secured.
Ease of Onboarding


Complete the Merchant Onboarding form and Attach the required documentation listed below:
Filled Enhance Due Diligence (EDD)
Know Your Customer (KYC) status
Web Merchant Agreement
Web Merchant Application
Sight Inspection Form
Safe watch Anti-Money laundering (AML)
If a merchant wants International Card Acceptance, the following documents will be required in addition:
Completion of EDD to be signed off by the Zonal Head
Completion of Indemnity letter (printed on the customer's letterhead)
Evidence of Search Result for Merchant on MasterCard Alert to Control High-risk Merchants (MATCH)
Merchant sight visitation form
What you get

How to get it
Free merchant sign-up
Faster payment option as the link can be shared via email, text, social media, etc
No website integration is required
Customer payment details are secured.
Ease of Onboarding


Complete the Merchant Onboarding form and Attach the required documentation listed below:
Filled Enhance Due Diligence (EDD)
Know Your Customer (KYC) status
Web Merchant Agreement
Web Merchant Application
Sight Inspection Form
Safe watch Anti-Money laundering (AML)
If a merchant wants International Card Acceptance, the following documents will be required in addition:
Completion of EDD to be signed off by the Zonal Head
Completion of Indemnity letter (printed on the customer's letterhead)
Evidence of Search Result for Merchant on MasterCard Alert to Control High-risk Merchants (MATCH)
Merchant sight visitation form