Transactional channels including Business Online (BOL)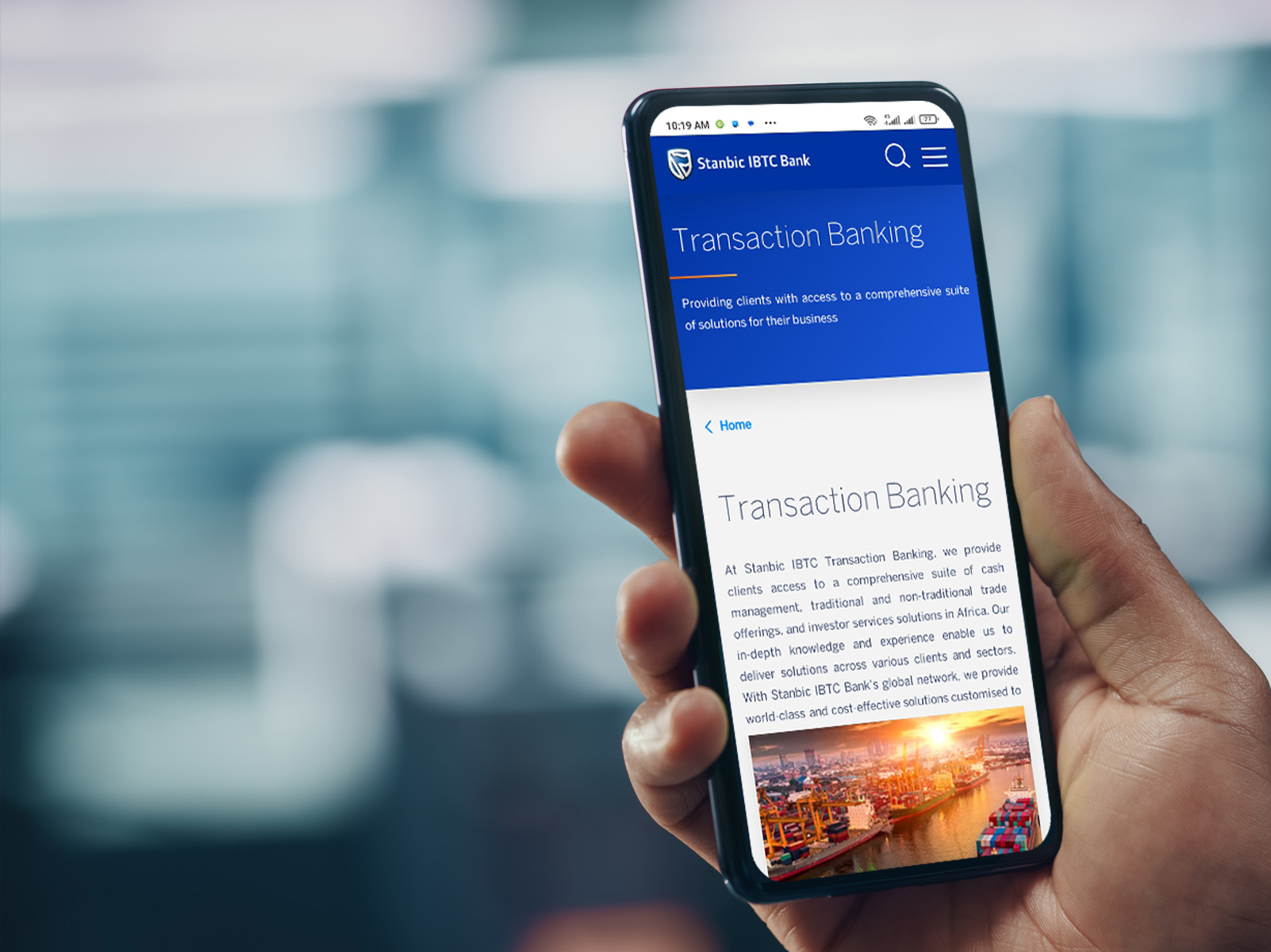 Digital payment solutions that enable your business growth.
To meet your business needs, Stanbic IBTC Bank offers transactional channels, including Business Online (BOL), a comprehensive digital tool that addresses multiple business needs on one platform. Our clients enjoy round-the-clock digital corporate and business banking services with our Business Online platform. This platform leverages Standard Bank Group's extensive global footprint and state-of-the-art systems. Our clients have instant access to their entire Stanbic IBTC and Standard Bank portfolios across products, countries and currencies. With a single sign-on, clients can access Investor Services and Trade.
Business Online Capabilities
Single sign-on
Instant access to entire Stanbic IBTC Bank and Standard Bank portfolio anytime and with a single sign-on.
Navigation
Easy navigation with easy to use search options. It also has easy access to frequently used functions and links with a single view of all activities.
Security
Advanced two-factor authentication security. This requires users to provide two passwords – their own password and a one-time token generated password.
Simplicity
Power to choose the functionality required - self-service, bank-delivered administration, or a combination of both.