Staying Safe While Serving You
We would like to thank you for your patience, support and understanding as we navigate these unusual times together. The number of confirmed cases in Nigeria as at 30 April 2020 had increased to 1,932 but we remain hopeful that as we continue to comply with the precautionary measures put in place an end to the COVID-19 pandemic will be achieved in the not too distant future.
As a responsible corporate organization, we are duty bound to comply with the directives of the Federal Government of Nigeria and respective state governments. Consequently, as a follow up to President Muhammadu Buhari's recent nationwide broadcast, declaring the gradual ease of the lockdown, introduction of a curfew and the resumption of some essential businesses in Lagos State, Ogun State and Abuja effective Monday May 04, 2020, we would like to highlight below our mode of operations during this period:
Branches: Some of our branches in Lagos will be open to customers from 9:00am to 1:00pm daily while other branches in states where there is no lockdown will be open from 9:00am to 3:00pm daily until otherwise advised. Please see below for the list of available branches. The following measures have however been put in place to ensure the safety of our staff members and customers. We solicit your support and collaboration. We can only win when we work together.

Use of Hand Sanitisers: All customers are to use the hand sanitizers that will be provided before access into the Banking hall.

Temperature Check: Non-contact thermometers will be used by our Security Personnel for the purpose of temperature checks on every customer before allowing access into the Banking Hall. Anyone with a temperature of 37 degrees and above will be denied access.

Use of Face Masks: Following the announcement by the Federal Government on the mandatory use of face masks, please note that only customers with face masks will be allowed into the banking hall having fulfilled all other requirements mentioned above.

Social Distancing: In line with the social distancing guidelines, we will be restricting the number of persons entering the banking hall at any point in time and advise that a space of at least 2 meters be maintained between individuals to minimize physical contact. We also encourage the use of other available channels for the processing of your transactions.

Cash Withdrawal and Deposit: Only withdrawals of N100,000 and above can be made across the counter and we will ensure that the cash paid out of our branches are processed to avoid transmission of the COVID-19 virus. Cash deposits over a certain amount and depending on the quality of the notes, will be credited within 24-48 hours after receipt to allow for necessary precautionary measures to be taken in the handling of cash. Please make use of the ATM for withdrawals and Cash deposit Machines at some of our branches for your cash deposits.

Alternate Branches: Please note that our branches will be opened in phases to allow for business continuity in the event of the contamination of any of our locations. Consequently, we will inform you as we progress so please look out for our communication via our social media handles- @stanbicIBTC on Twitter, Facebook and Instagram.

Digital channels: We encourage you to avoid physical contacts and cash as much as possible. Please stay at home and make use of our digital channels such as ATM services, Mobile App, Online Banking, Cards and USSD platforms.
Contact Centre: Our customer contact centre will continue to be available for enquiries and support on 0700 909 909 909 or via email at customercarenigeria@stanbicibtc.com.
Social Media: Please follow @stanbicibtc on Twitter, Facebook and Instagram for more updates from us.
Please stay safe by avoiding unnecessary physical contacts, ensuring continuous washing of hands and adhering to other basic rules of personal hygiene.
Thank you for your understanding and continued patronage.
Stay Safe, Go Digital With Us!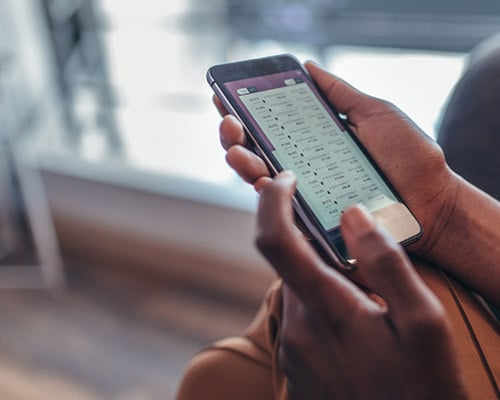 Go Digital!
If you must go out, do not leave the house without a hand sanitizer. Use your hand sanitizer after using the ATM or POS. Use your hand sanitizer after using the ATM or POS. Use *909# for airtime purchase, bill payment and transfers